Choosing a mould tooling manufacturer is not only the first decision you'll make, but it is also one of the most crucial.
The ideal supplier is one that you can rely on to manufacture your tooling on time, within budget and to an excellent standard.
To help you make the right decision, we've rounded up 10 useful questions to ask your potential supplier.
How experienced are you?
Ultimately, your new supplier ought to have plenty of previous work to showcase, so their past experience should assure you that you've made the right choice.
It is also worth using this opportunity to ask them for a reference from an existing customer of theirs.
Are you ISO accredited?
ISO accreditation is a sound indication that your supplier is committed to quality.
Whilst it isn't the only measure of quality, it is a seal of approval that the company's mould tool services, such as their design and manufacturing capabilities, will meet your requirements.
Read more about extra measures of quality assurance in our blog: 8 Supplier Standards that Guarantee Quality Assurance.
What current lead times can you offer?
Recognising your lead time requirements when considering purchasing a mould tool is critical, but it's easy to fall into the trap of making cost your top priority.
The cheapest supplier may appear to be the best option, but they may not be able to meet your project deadlines.
Instead, it's important to gain enough information about the suppliers you're considering, to choose one that best meets your needs and has a proven track record of on-time deliveries.
Have you ever worked with a customer to reduce the cost of their mould tooling?
Enquiring about cost reduction informs your supplier that you are looking for the most cost-effective tooling solution possible.
Communicating this means that they will be incentivised to offer you cost-saving options.
What inspection/ verification processes do you use?
To ensure that your mould tool manufacturer's inspection processes are to your required standard, it's best to ask what verification processes they do during each stage of production.
For instance, do they have the inspection arms and software necessary to verify tooling accuracy against the source CAD data? And do they have inspection reports to prove it?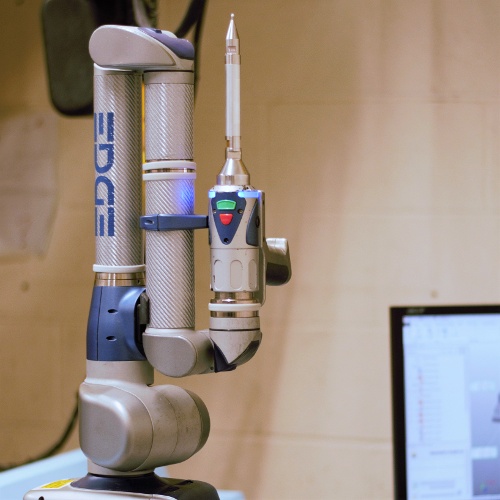 A faro inspection arm, used to inspect tooling and ensure absolute precision
What's more, do they inspect all CAD tooling models before manufacture? Doing so means that you can avoid costly corrective work and related delays once production has begun.
What are your aftersales procedures?
The right mould tooling supplier must be a partner and able to support you in solving any issues with your bespoke tooling. This should be expected long after the mould is supplied.
For that reason, don't forget to ask your potential supplier about their aftersales procedures – their answers will show what you can expect should you become a customer.
Can I visit your facility?
When you are asking about your manufacturer's corrective action responses, it's also worth asking if you can visit their facility.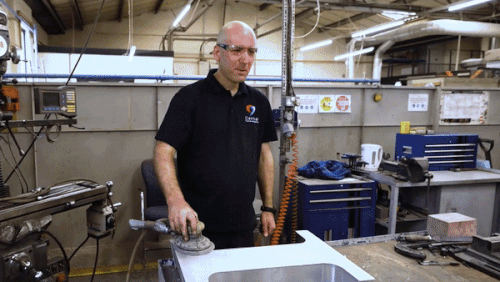 The Central Patternmaking facility
Even if an in-person visit is not doable, a video tour can help you gauge whether their facility has the capabilities to meet your needs.
Do you need any further information to generate an accurate RFQ?
After you have issued your new mould tooling supplier with an RFQ, it is useful to ask them whether they require any additional information.
Acquiring an accurate quotation from your supplier will save you time and money by reducing the risk of extra and unexpected costs, procedures, or misunderstandings.
Do you have any suggestions to improve our mould tooling specification?
Posing this question to your supplier gives them the opportunity to provide feedback on your tooling proposal.
By drawing on their experience and knowledge to recommend improvements to your specification, your mould tool can be optimised (regardless of whether you actually buy from them or not).
Can I send you another RFQ?
An ideal final question – it means you have made the right decision and have found a supplier right for you.
But is one supplier enough? How many RFQs should you be sending? Take a look at our blog on how many suppliers you should be using.
And if you want to optimise your next RFQ, read our blog all about getting the best mould tool quote.
Final thoughts
It can be tricky to figure out which mould tooling supplier is best for you, but asking the right questions is crucial in giving you the best chance of finding them.
Want to discuss our approach with us? We'd love to hear from you. Get in touch with any questions or concerns by requesting a call back.
For more content like this, follow us on LinkedIn by clicking the button below.